Do Not believe Your Eyes
Edited photo documentation, 2000-2019
Installation view, SUMMER SHOW 2019: CROSS SEA
Voloshyn gallery, Kyiv, 2019
Nastia Kalyta on exhibition
Summer show 2019: cross sea
for
yourart ︎︎︎
Poster of Perhaps there'll be a dome; or, About the young patriarch show
127Garage, Kharkiv, 2019
Icon (found object)
Wood, pencil, 8x6 cm, 2019
127Garage, Kharkiv, Ukraine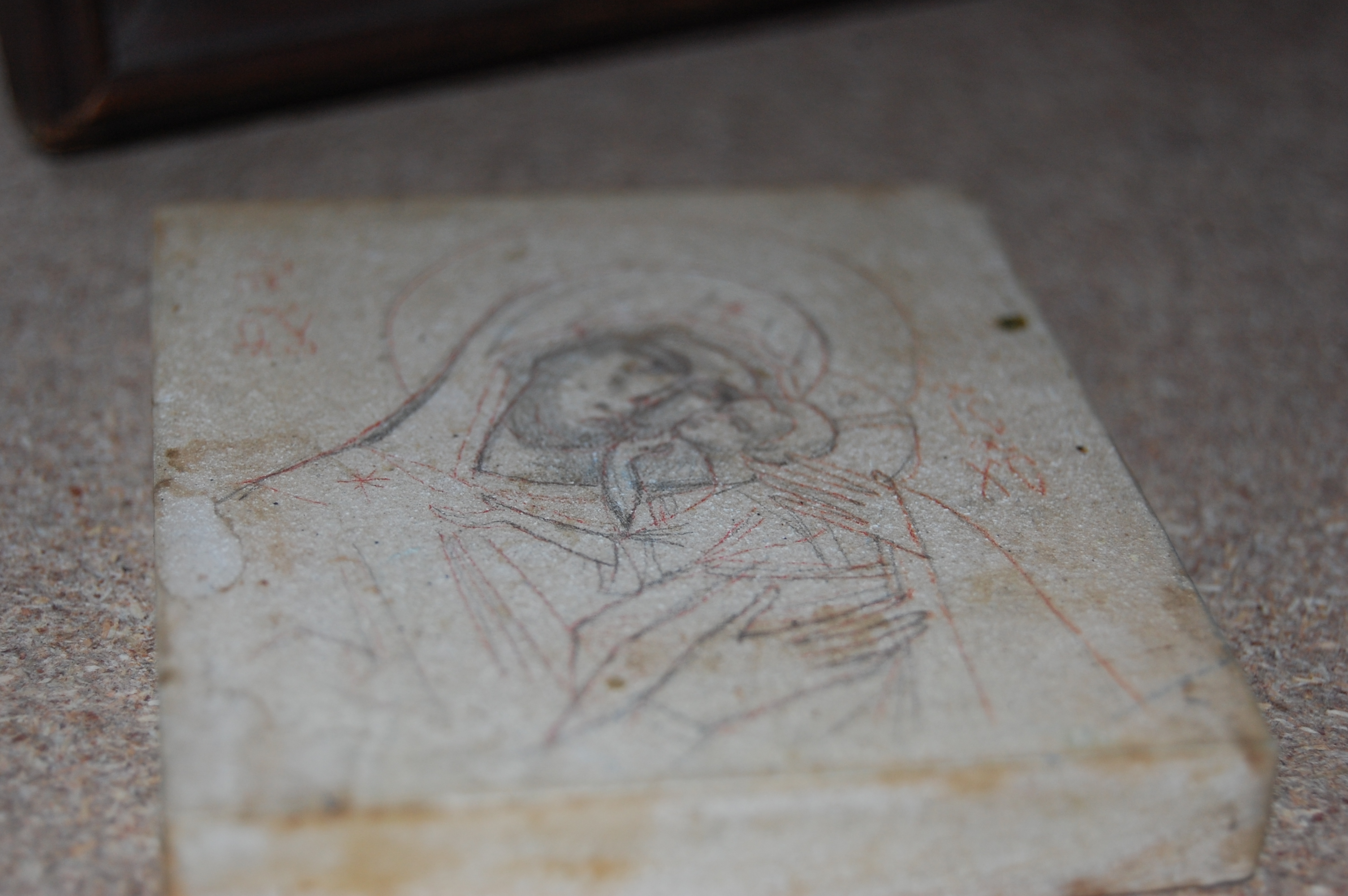 On confessing to ignorance
show
objects
Detector
Ivano-Frankivsk, Ukraine
2019

Photos by Olexandra Sosnina

︎︎︎ The work on display is called 'Grygoriy'. It was created in 2017 and consists of 12 elements. Each of these elements was made from wood, paper (icon of Christ the Redeemer), and copper.
The work is literal and illustrative. In a rather simple form, it represents few ideas of Gregory of Nazianzus
on the nature of knowledge, perception of the divine, the absence of understanding and compromise.
The work has been demonstrated on a couple of exhibitions and now takes place within my practice as the main visual part of the exhibition called 'On confessing to ignorance'. Within the framework of this particular exhibition,
it acquires a special feature connected with doubt, disbelief, uncertainty and suspicion
.
The public nature of yet another demonstration uncovers the simple and illustrative idea of the work, which raises a lot of questions before me. Seeking the answers, I barely hope to find them. Perhaps there is no hope at all.