happening
Again, again and again (2021)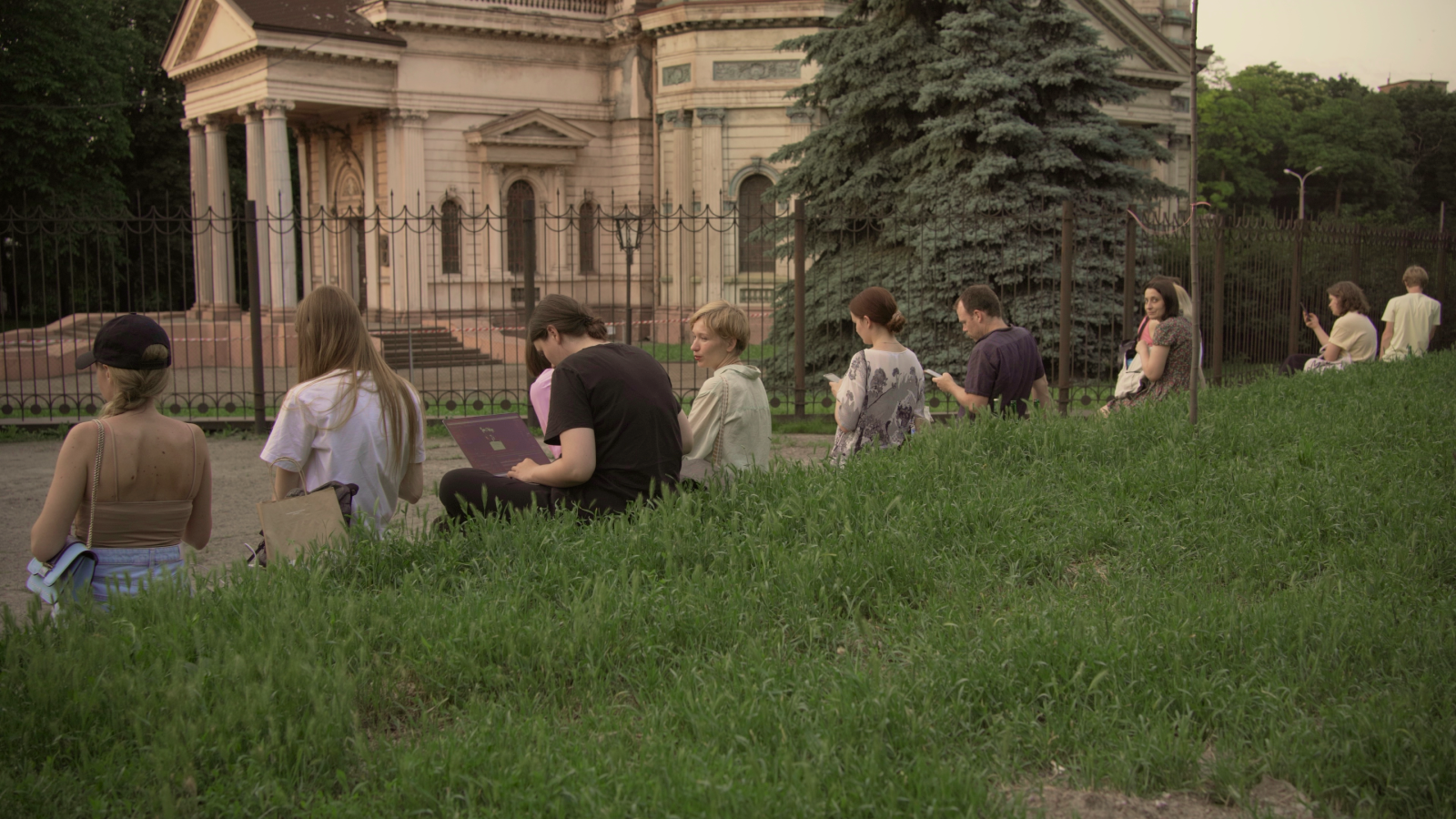 I invited a group of people to listen to the bell tolling for the first time after many years of silence in the Mykolaivska (Bryanska) church in Dnipro. I knew the bell wouldn't toll, but nevertheless believed in the opposite. The whole event lasted for some three hours until the last visitor left the area, never hearing the bell tolling.

—I used to be a movie projectionist, now I ring the bells.
—Miracles happen 30-40 times a day. Be more attentive.
—Back again, I used my back against the wall.
—It becomes clear that this cannot continue indefinitely, but there is still no end in sight.

The event took place as part of the Construction festival VII, Dnipro, Ukraine.